THE ACTON TAKES ACTION COMMUNITY TASK FORCE IN CONJUNCTION WITH ACTON AND AGUA DULCE RESIDENTS OPPOSE ALL OF THE —
Proposed Lithium-Ion Battery Energy Storage System (BESS) Facilities to be Located in Acton, CA

Proposed (BESS) Facilities to be Located in Acton Include:
• ACTIVE – Hecate Grid – Humidor BESS Facility, Acton, CA
• ACTIVE – Avantus – Angeleno BESS Facility, Acton, CA
• TBA – Flea Flicker – BESS Facility, Acton, CA
• TBA – Maathai – BESS Facility, Acton, CA
• TBA – Juniper & Quercus – BESS Facilities, Acton, CA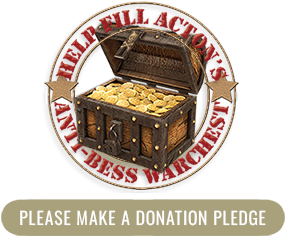 Lithium-Ion Battery Energy System Storage (BESS) Facilities are DANGEROUS
The most urgent danger BESS facilities present to the towns and cities where they are located is EXTREME FIRE HAZARD due to TENDENCIES TO OVERHEAT that can lead to THERMAL RUNAWAY EVENTS. During such events super-heated toxic gases, chemicals, and particulate matter are produced which can lead to air, soil, and groundwater contamination.
Locating any BESS facility in Acton – an area designated as a HIGH FIRE DANGER AREA – or the surrounding region is unacceptable. Featured at right are 4 more critical reasons why BESS facilities should not be located anywhere in the Acton region.

DANGEROUS TO OUR ENVIRONMENT AND ALL LIFE — LITHIUM-ION BATTERIES ARE CONSTRUCTED FROM PROVEN TOXIC AND CARCINOGENIC HEAVY METAL ELEMENTS ALONG WITH OTHER ELEMENTS, COMPOUNDS, AND MATERIALS THAT ARE ALSO TOXIC AND CARCINOGENIC

HIGH VOLUME ELECTRIC TRANSMISSION LINES HAVE BEEN PROVEN TO CAUSE "EMF" (Electro Magnetic Frequency) HEALTH ISSUES INCLUDING MALIGNANT CANCERS AND OTHER ILLNESSES IN COMMUNITIES THAT RUN UNDERNEATH AND NEAR THE TRANSMISSION LINES

FACILITIES WILL NOT PROVIDE ANY BENEFITS, SERVICES, OR REVENUE TO ACTON OR TO ITS RESIDENTS. ALL POWER GENERATED BY THE BATTERIES WILL BE TRANSMITTED TO SOCAL EDISON'S VINCENT HILL SUBSTATION FOR DISTRIBUTION TO METROPOLITAN AREAS.

BATTERY STORAGE FACILITIES WILL BE A BLIGHT UPON THE NATURAL, RURAL ENVIRONMENT AND CAUSE A DECLINE IN OUR QUALITY OF LIFE INCLUDING DRASTIC DECLINE OF PROPERTY VALUES AND MORE
Proposed Lithium-Ion BESS Facilities
Click on the boxes below to learn about the companies who have proposed BESS facilities to be located in Acton, CA. On each company page you'll get a brief overview of their proposed lithium-ion battery energy storage system (BESS) facility. Content includes: project status updates, company and facility information, company contact information, visual resources, site location maps, and more.